Einstein
Einstein Musical Production Message Board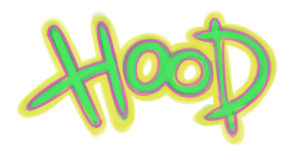 PARENT CONCESSION DONATION SIGN-UP LINK:  http://signup.com/go/jw1MqK
OPENING NIGHT Without our knowledge, Shorewood scheduled a college fair the same day/time as our Hood Opening Night.  We have been working with the theatre coordinator to create a lobby for our play in an alternative space outside the theatre.  He will also be on hand Wednesday night to direct traffic and field any questions that come up with the double event at Shorewood.  Please let family and friends know of this situation as the parking lot and lobby will be busy.  Carpooling to opening night would be great!  Even with this space conflict, we believe our actors have worked so hard and should get the opportunity to perform their show three times as is the middle school standard. Unfortunately, there is nothing we can do except plan accordingly!  It would also be great to have extra parent helpers at the entrance to the school to help direct theater goers.   
PERFORMANCE TICKETSPre-order ticket sales will be available through the Einstein front office.  $8/Adult, $5/students, $5/Seniors.  Tickets will be available at the door of each performance.  It will be general seating. 
DRESS REHEARSAL/FIELD TRIP – TUES. 4/11/17 (9:30am-1:30pm)
Field trip permission forms must be completed and returned to Einstein in order to participate in the dress rehearsal at Shorewood HS.
Pack a sack lunch that day. 
PHOTOGRAPHY NW Theatre News and Photography will be providing professional videography and photography and selling their photo books and DVD's at the performances for a reasonable cost.   
COSTUMES Dandylyon Drama is providing main costume pieces for each child.  However, we do need most of your students to provide bottoms, and everyone to provide their own socks and shoes.  These can be items you already own or borrowed from a friend.   Anything they can move, act, dance in that's in the color family listed for your character group, will be great.  
Costumes pieces from home should be brought with students to school on Tuesday for the dress rehearsal at Shorewood 9:30-1:30pm. 
Robbie Bobbie Babies- Pastel Colored: leggings, pants, skirts or shorts and white socks and white or pastel colored shoes
Knot's Group– Black or white: pants, shoes, and socks
Candy Girls–  Bright Colored: leggings, socks, and shoes
Rob– White t-shirt, khaki pants or shorts, light colored tennis shoes
Police Officers– Black pants, black shoes
Willie– Overalls, Red shoes if possible
Grown Ups (Mrs. Tuck, Mothers, etc.) Wear more grown up shoes like a reasonable pump or low heels, etc.
MAKEUP Students should bring their own eyeliner, lipstick in a Ziploc baggie marked with their name or makeup bag marked with their name.   Boys have eyeliner below their eyes, Girls have eyeliner on their upper lid. 
Robbie Bobbie Babies-Tinted Lip Balm, rosy cheeks, minimal mascara and black eyeliner on top only Knot's Group/Rob/Willie– Tinted Lip Balm, minimal mascara and black eyeliner (on top girls, on bottom boys)Candy Girls–  Bright colored eyeshadow, darker mascara, Bright colored lipstick (have fun here!)Grown Ups- (Mrs. Tuck, Mothers, etc.) Could do a darker lipstick, mascara, etc. as desired for character
 The Play
In the beginning of the play the neighborhood is not a welcoming place and neighbors generally do not look out for each other. The neighborhood children experience bullying from the character based on "The Sheriff of Knottingham" (Knot). A new kid comes into town and unaware of the way things are starts random acts of kindness and this character is based on "Robin Hood" (Rob). Throughout the story, kindness transforms the neighborhood. It's does not reinforce harmful stereotypes or pigeon hole anyone. It's a play about building community and celebrating diversity and forgiveness and making good choices even when under pressure.
Rehearsal Calendar
MONDAY
TUESDAY
WEDNESDAY
THURSDAY
FRIDAY

2/13             3:00-5:30

Read-Thru

FULL CAST

2/14             3:00-5:30

SING Op. #

FULL CAST

2/15           3:00-5:30

Scenework

Knot's Gang

2/16             3:30-5:30

Choreo Op#

FULL CAST

2/17

NO REHEARSAL

20         MID
21      WINTER
22        BREAK
23      NO SCHOOL
24        ENJOY!
2/27             3:00-5:30

Mrs. Tuck, Helper, Rob, Willie

 

 

2/28             3:00-5:30

Sc 1&2 Blkg

FULL CAST

 

3/1               3:00-5:30

"Like This Guy" CANDY GIRLS

 

3/2               3:00-5:30

 

Blk Sc 3, 29-35

Knot, K's Gang, Peanut, Sprkle, Spike

 

3/3

 

NO REHEARSAL
Thanks everyone!
Donna Rae, Rob, and Christine