Einstein
Einstein Musical Production Message Board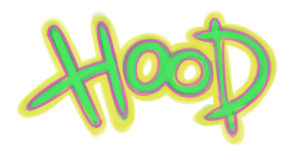 Most Updated Rehearsal Calendar
PARENT VOLUNTEER JOBS
Volunteer Spot link coming soon!
After School Musical Covenant
I will do my part at home and in rehearsal to:
Plan Ahead: Arrive on time with required materials and completed work.
Behave Respectfully:  Treat teachers, parents, other students, and staff with respect at all times.  Respect the space you are in and keep it clean.
Challenge Yourself:  Strive to do your best work at every class, take initiative to stay ahead of deadlines, and give 100% energy and focus to class activities.
Ask Questions: If I am not sure about something, I'll go to the source and ask my director or my parent producer.
Remember to Always:  Be Safe! Be Kind!  Be Fun!
We understand as a family that:
Being in a play is a team sport and that the whole cast is depending on my child's participation in all Mandatory Rehearsals and Performances.
Parent volunteer participation is needed.
If my child's behavior is unsafe, unkind, or disruptive in a rehearsal I will be notified and a plan will need to be put in place to ensure my child's success. If a child is unsafe, unkind or disruptive in three rehearsals it will result in my part being cut from the play.  NO EXCEPTIONS!
Dear Cast and Families of Hood,
Wow! Who would have guessed we'd have over 50 actors come out for auditions and start off our call back week with a snow day! Thank you to everyone as we've been working out this new and exciting partnership with Einstein. We have worked out some kinks in getting communication out in a timely manner. You can find updated information both via email and also when appropriate on a special page for Einstein on the Dandylyon Drama website.
Please check in to this page for timely updates.
Casting
Donna Rae, Rob, and Christine spent hours pouring over the casting process. We wanted to let you know that we were thrilled with the hard work and effort each student put into auditions. The cast is made up of equal part experienced actors and equal part beginning actors. We are confident that this play will give each and every actor the opportunity to grow and shine. For those of you who have participated in plays with Dandylyon Drama before, you'll find that at the middle school level that the process is a little different than the elementary process. Auditions are more similar to what your student would find at the high school or professional level, yet pains were made to make sure the process was educational and supportive and no one was turned away from a role in the show.
At Dandylyon Drama we approach casting with these things in mind:
*We look at the way students relate to each other, their maturity and dependability, in addition to their preparation and talent in the ares off singing, dancing, and acting.
*We practice Non-Traditional Casting, which means that we are intentional about not reinforcing harmful stereotypes, and make sure that our actors feel that they all have equal opportunity to play any role in the play.
*Our ultimate goal is to place actors in roles that will help them grow as people and artists.
A few notes if you find your actor experiencing disappointment:
*Feelings are normal
*Auditioning for a play is 'putting yourself out there' and it's hard not to get your heart set on a certain role
*They do not fully know yet what their role will entail and it's likely that there role has a lot more to it than they understand at this point
*Their directors care about them and their experience and are available to talk with them about any questions they have
*Remind them that they are the star of their own life and that you and the family will be there cheering them on and are so proud of them
If your child has concerns about their part or wants to know more about why they are in the role they are in, please encourage them to talk to Donna Rae, Rob or Christine.
Someone raised a question about why there is character that speaks another language in the show:
During callbacks we talked about the play and the desire to honor the cultures, talents, and experiences of our cast members which included speaking other languages and speaking in accents. During call backs the directors also discussed with the cast that the neighborhood depicted in the play contained people who speak a variety of languages. The play calls for a character to speak in Spanish, however, no one volunteered that they felt comfortable in speaking in Spanish on stage. Other students did however mention that they spoke other languages, including but not limited to, Chinese. We understand that out of context the asterisk next to the character Maria Gomez may have come across as insensitive. That was not at all the intent, as our organization is committed to equity and inclusivity.
The Play
In the beginning of the play the neighborhood is not a welcoming place and neighbors generally do not look out for each other. The neighborhood children experience bullying from the character based on "The Sheriff of Knottingham" (Knot). A new kid comes into town and unaware of the way things are starts random acts of kindness and this character is based on "Robin Hood" (Rob). Throughout the story, kindness transforms the neighborhood. It's does not reinforce harmful stereotypes or pigeon hole anyone. It's a play about building community and celebrating diversity and forgiveness and making good choices even when under pressure.
Rehearsal Calendar
MONDAY
TUESDAY
WEDNESDAY
THURSDAY
FRIDAY

2/13             3:00-5:30

Read-Thru

FULL CAST

  

2/14             3:00-5:30

SING Op. #

FULL CAST

 

 

2/15           3:00-5:30

 

Scenework

Knot's Gang

 

 

 

2/16             3:30-5:30

 

Choreo Op#

FULL CAST

 

 

2/17

 

NO REHEARSAL

20         MID
21      WINTER
22        BREAK
23      NO SCHOOL
24        ENJOY!
2/27             3:00-5:30

Mrs. Tuck, Helper, Rob, Willie

 

 

2/28             3:00-5:30

Sc 1&2 Blkg

FULL CAST

 

3/1               3:00-5:30

"Like This Guy" CANDY GIRLS

 

3/2               3:00-5:30

 

Blk Sc 3, 29-35

Knot, K's Gang, Peanut, Sprkle, Spike

 

3/3

 

NO REHEARSAL
Thanks everyone!
Donna Rae, Rob, and Christine