The "Why" Interview
September is always a month of reflection for me- I turn a year older, school starts up, and it's really the actual start of the calendar year in my life.  This year as Dandylyon Drama enters it's 8th season of providing music, drama, and musical theatre education in our locals schools, I find myself pondering two questions.  Why does Dandylyon Drama need to exist?  Why
did I start Dandylyon Drama in the first place?
A dear friend of mine shared a nugget of wisdom with me last week, that she had recently applied to her own life.  "If you want to know the real answer to a question, ask that question 5 times until you get at the heart."
So…. I ruthlessly interviewed myself!
Question # 1 Melani, why did you start Dandylyon Drama?
It's obvious right? I love kids, drama, and musical theatre.  It's so fun to me!
Question # 2 But you could have done that somewhere else or for another company, right? So, why did you start Dandylyon Drama?
Well, things changed.  I had a daughter and there were no drama or consistent performing arts programs at the schools my daughter would attend until she was in high school.
Question # 3 Well, that wasn't really your problem.  So why did YOU, Melani, start Dandylyon Drama?
I'm trained to be a music and theatre teacher, I'm experienced and I've always wanted to be a music or theatre teacher and there were no longer those kind of jobs available when I graduated college.  There was a need and I had the qualificiations and experience to make it happen.  See a need, fill a need.
Question # 4 Melani, why did you start DANDYLYON Drama?
I love it okay!  I love it! I love directing! I love creating an environment where an actor can grow, can change, can be free and feel safe enough to express themselves.
Question # 5 No,really, WHY did YOU start DANDYLYON DRAMA?
Alright, alright, sheesh!  Because where else are 'those' kids going to find there safe place?  The kids like me who couldn't run a mile without getting a major side ache, or play a sport without thoroughly embarrasing themselves…
<LIGHT BULB GOES OFF>  A memory floods back to me….
In 7th grade, I had tried out for the cheer leading team and was rejected.  I had entertained the idea of joining the softball team, but decided against it after having a softball hit me squarely between the eyes, very publicly.  I signed up for choir in hopes of finding something to belong to, and I loved it.  All of my choir mates knew it too, because I sang loudly and with all of my heart.  In fact, several girls in my choir complained to the teacher during choir period one day. "Melani's singing too loud!  Can you please ask her to be quiet?!"  I sunk in my chair, ready to be once again rejected, however, my choir director, Mr. Crandall, immediately responded, "No, I will not.  In fact, you should all match your volume to Melani."  Suddenly, a spark was lit inside of me – in stark contrast to the deflation I had been expecting. I had a safe space; a place I could be myself and grow skills in something I enjoyed.  A grown up just validated that I can be who I am. Being a part of the performing arts in junior high and high school opened up opportunities for me to grow as a person and scholarship opportunities for me to be able to attend college as my parents were unable to assist me with tuition.
Ask me again! Ask me again!
Question # 5 Melani, why did you start Dandylyon Drama?
Why?  Because if those opportunities hadn't been there for me when I was a kid, I wouldn't be the person I am today.  Because, I want to create opportunities for kids to find their safe place, their creative space in my neighborhood and city and community and region.
So there you have it.  For me it falls back on that one moment, one September, when one teacher believed in me and validated me. If Dandylyon Drama can provide that spark to just one child at each school we bring the performing arts, then we are changing the world for the better!
So let's get to work!  What's the "Why" Question you need to ask yourself this month?
-Melani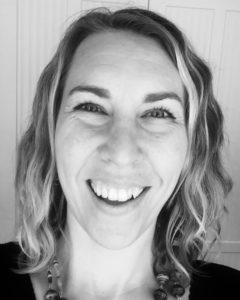 Melani Lyons is the founder and Artistic Director of Dandylyon Drama.  She's prone to bursting into song, finding inspiration for her next play from real life, and dancing around her family room with her kids.