ARTISTS
Our Community of Artists
Melani Lyons
Artistic Director, Director, & Playwright
Melani Lyons is well known among youth in the Puget Sound as an enthusiastic and caring
director and teacher. She is the founder of Dandylyon Drama and playwright of the musicals "A Mother for Neverland," "The Amazing Ever-Changing Alice in Wonderland," and "Bad Apples."  She holds bachelors degrees in Music and Theatre from Seattle Pacific University and she is grateful to have assistant directed under the inspirational Professor Andrew Ryder at SPU, the incomparable Karen Lund at Taproot Theatre, and the prolific Lani Brockman at Studio East.  Melani loves to sing and is active locally in The Salvation Amry Seattle Temple Songsters as well as the Western Territorial Staff Songsters which performs around the world.
Robert Jones
Resident Composer & Music Director
Rob is a producer, composer, music director, conductor, multi-instrumentalist, actor/singer, and private piano teacher. He has appeared on television and radio, at corporate banquets, schools,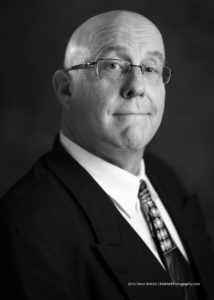 churches, and theaters around the northwest. As a composer, his
music has toured the northwest with the Fifth Avenue's Adventure Musical Theater program, been produced at Arts- West, and has wo
n the 2002 Seattle Fringe Theater's Poncho Artistic Pick Award. He has also produced his original musicals at The Bath- house and Market Theaters, as well as numerous local public and private schools.  Rob's musical stylings can also be heard in mulitple Seattle Radio Theatre productions.
Melodee Miller
Teaching Artist, Director, & Producer Mentor
Melodee loves kids, loves theatre, and is native to Shoreline so directing with Dandylyon Drama is a match made in heaven! As a daughter of a theatre teacher and director, she has been
involved with plays from an early age. Since Melodee didn't get tired of doing plays growing up she decided to get a BA in Theatre from Seattle Pacific University. Some of her favorite shows from over the years are Pirates of Penzance, As You Like It, A Murder is Announced, Dr. Dolittle, and Charlie and the Chocolate Factory. After an 8-year break from the theatre scene to focus on raising her 4 kids with her wonderful husband of 10 years, she is excited to jump back in to directing. Melodee's love of children carries over into her work as a volunteer child ambassador for World Vision and doing her small part in fighting the injustices of human-trafficking.  In her free time you'll find her singing while studying up on nutrition, deeply concentrating on her crossword puzzles, playing the piano, or dreaming of Disneyland.
Emily Darling
Teaching Artist & Director
Emily fell in love with theatre at the age of 3 and has been performing in plays and musicals

ever since. Some of her favorites include Annie, James and the Giant Peach, Aria da Capo, Bye Bye Birdie, Museum, The Wonders of Alice, and Private Eyes. She holds a B.A. in Theatre from Seattle Pacific University and is very excited to be a part of Dandylyon Drama. When not wrangling children (both her own and as a teacher at ), Emily can be found curled up with her favorite children's classic books or laughing til it hurts watching The Marx Brothers.
James Lynch
Teaching Artist & Director
James has an excitement for directing that stems from his time on stage as an active acto
r.  His favorite roles include Cornwall in King Lear, Strongman in Elephant's Graveyard, and Caliban in Tempest with Rebate Ensemble.  He began his theatre education at age six taking classes from Seattle area theatre companies and has recently graduated with a BA in Theatre from Seattle Pacific University.  While James loves all types of theatre, Shakespeare, Improv, and Stage Combat are his specialty.  He is excited to work with Dandylyon Drama to bring that same joy of the performing arts to kids he himself experienced as a young boy.
Mary September
Music Director
Mary has a rich pallette of educational, cultural, and performing arts experience.  Her BA in Music Education and MA in Theatre Direction allow her to offer her students a wide variety of tools for success.  Mary has worked in countless schools and theatres, locally and abroad, ranging from choreographing for youth in a Dzaleka Refugee camp in Malawi, to teaching musical theatre to gypsy kids in southeast London.  She's not afraid of a challenge and quickly learned to how play trombone on stage in 5th Avenue Theatre's production of Guys & Dolls.  She's thrilled to be working with the fabulous kids and families in our community.
Donna Rae Davidson
Teaching Artist, Director, & Playwright
Donna Rae has been doing theater for 50 years.  She has a BA in theater and studied acting at the American Conservatory Theatre in San Francisco.  She is an award winning playwright, lyricist,
director and choreographer.  She loves musical theater more than anything.  As a professional stand-up comedian she is well versed in the power of funny and is committed to having big, fat, fun during the process of putting on a show.  Donna Rae is an expert at inspiring people to get creative and apply their skills to community based productions. Her goal is to create theater for kids and adults that is exciting, powerful, educational, and inspiring.
Thera Langham-Knapp
Teaching Artist & Choreographer
Thera was born in Colorado where she began the first steps in her dance career at a very young age. After relocating to Washington in 1998 she continued her dance education at Olympic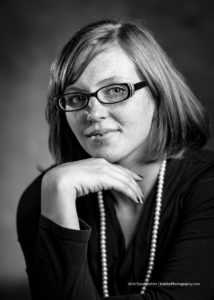 Ballet School with her main focus on Ballet, and Modern Dance. In 2003 she joined Olympic Ballet as a Company Member, and went on to perform multiple seasons with the Company. For the past 10 years Thera has been choreographing, and teaching dance throughout the greater Seattle area. She is thrilled to be teaching with Dandylyon Drama where she is fulfilling her lifelong dream of choreographing for musical theater productions! Thera spends her free time volunteering at her daughter's school, exploring nature while hiking and camping, dancing, and sewing up a storm. She is also overjoyed to be currently serving as the Arts Representative for the Edmonds Elementary S.T.A.R.S. Foundation, where she helps bring visual, and performing arts opportunities to the students.
Christine Pinto
Teaching Artist & Choreographer
Christine began choreographing musicals in college while singing and dancing her way to a BA in Theatre. Over the years, she has performed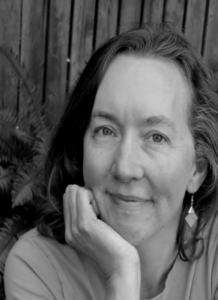 and taught in nearly every dance style, from Argentine tango, 19th century social dance, ballet, tap, jazz to flamenco. Christine's other passion is supporting young writers through providing creative writing opportunities, teaching historical fiction, or facilitiating Oregon Trail experiences in local elementary schools.  Her daughter's participation in a musical brought her to Dandylyon Drama!
Susan Duthweiler
Admin Coordinator & Producer Mentor
Susan prefers the view from backstage and is happy keeping the artists at Dandylyon Drama organized.  She has produced several Dandylyon Drama productions at her children's school and has the unique experience of seeing Dandylyon Drama from the perspectives of an audience member, parent of an actor, PTA chairperson, and now a key member of Dandylyon Drama's staff.  Susan's calm smile and quick humor keeps our team on track.
April Thompson
Marketing Coordinator & Admin Assistant
April has a contagious zest for life!  Whether she is dreaming big dreams, buttoning up details, seeking wise counsel, or chasing her kiddos- you know she's doing it with style.  April has experience on stage, back stage, and in the audience and has seen first hand how Dandylyon Drama has encouraged her own children.  She's a dynamite part of our team.
Laura Shepherd
Guest Teaching Artist
Laura Shepherd has been teaching drama and music classes and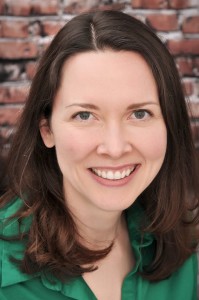 camps as well as Music Directing and Directing since 2001. Working with young people in the performing arts brings her incredible joy! Laura's favorite classes and camps are play creation, and she's thrilled to be doing "Inside Out" camp this summer! Directing credits include "The Bully Plays," "Godspell" and "Monkey Magic" at Studio East. Outside of theater, she teaches social skills through the arts through the LENS Project with the Broadway Center for the Performing Arts in Tacoma. Laura also teaches singing to students of all ages, and you can find out more atshepherdsongstudio.com. You can hear Laura sing with the Seattle Symphony Chorale, and on a couple of video games! Laura is a Washington State certified teacher, and she received her training and degrees in Music Education and Theatre from Oberlin College and Conservatory of Music in Ohio, and her MA in Educational Theatre from NYU.
Bailey Robert
Guest Teaching Artist
Bailey's heart is for the stage and performers of all ages. She is thrilled to be a part of the Dandylyon Drama team. Bailey's a graduate of Baylor University where she received a BFA in Theatre Performance and specialized in directing. Bailey has acted in communi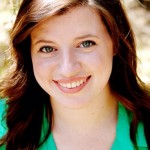 ty theaters in central Texas and Louisiana over the past 10 years. Her favorites credits include: Annie, Footloose, Bye Bye Birdie, A Midsummer Night's Dream, Much Ado About Nothing, and The Emperor's New Clothes. Her recent directing credits are The Stonewater Rapture, Sweeney Todd, and Romeo & Juliet. Bailey is also passionate about travel and theatre history; she was able to merge the two in 2012 during a summer in England and France, experiencing and analyzing productions at the world famous theaters -Shakespeare's Globe Theatre and the Comédie-Française.